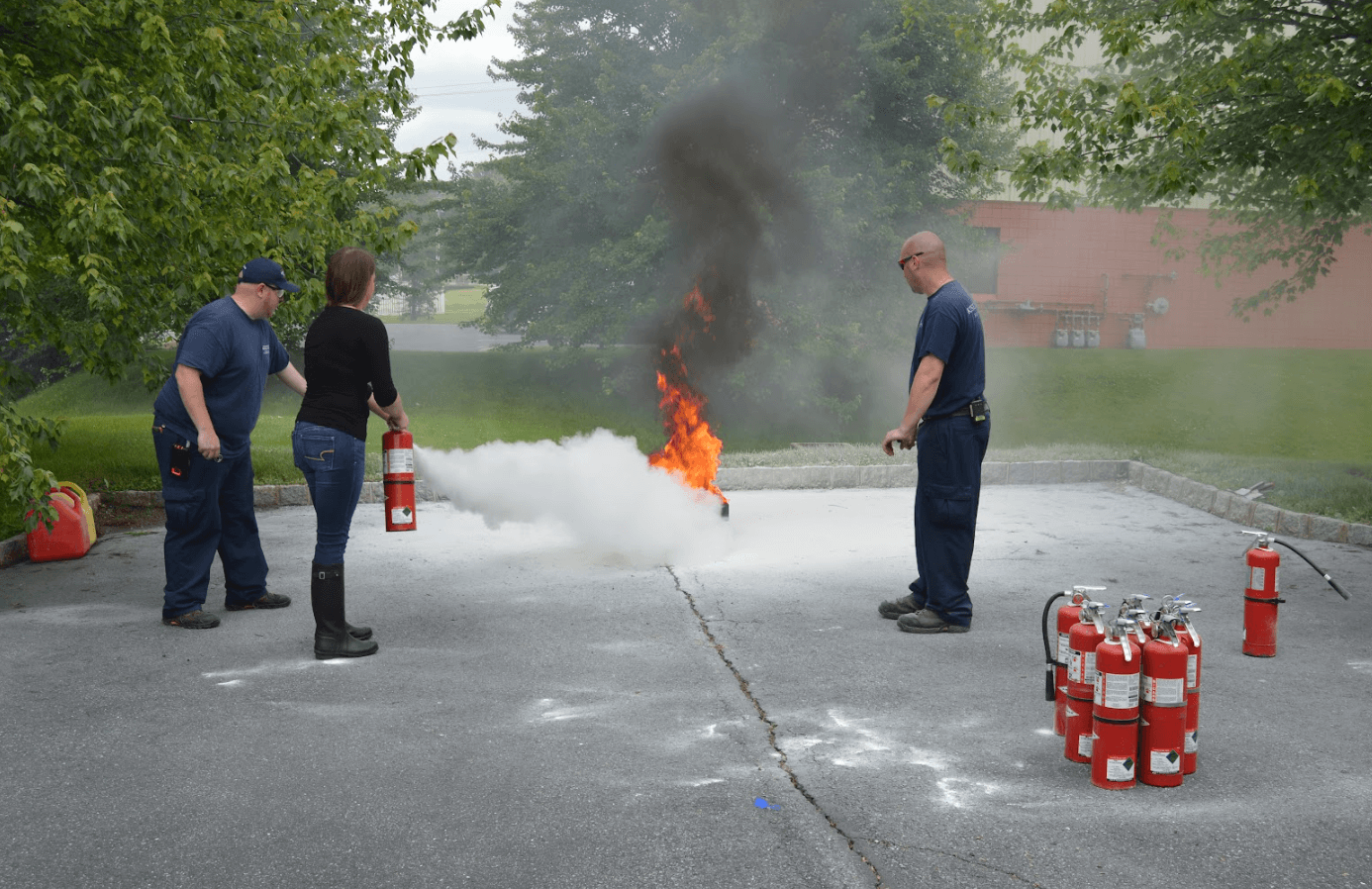 Why It's Important for Your Employees to Attend Fire Training Safety
No matter your type of business or industry, fire safety should be prioritized in your workplace every single day. Even small-scale fires can cause human injuries and deaths, not to mention significant property damage, loss of expensive equipment, and the destruction of important documents and digital information.
According to OSHA, there are more than 200 workplace fires each day.
One of the best ways to minimize the risks of fire is to provide your employees with robust and up-to-date fire safety training, which will help them to identify potential hazards and stay safe during an emergency.
Fire Safety Risk Assessments
In order to give your employees a thorough fire safety training experience, it's crucial to conduct a risk assessment to better understand your workplace, its layout and personnel, and its unique fire safety needs and weaknesses. With the help of an inspection and maintenance expert, you can identify what needs to be done to prevent fires and keep your employees safe, including:
Mapping out emergency routes and exits
Locating and testing fire detection and alarm systems
Removing or securing hazardous equipment or materials
Communicating with employees about their concerns and needs, especially those who may have mobility challenges
The information gathered during your fire safety risk assessment will help you to reduce or eliminate existing risks, and it will be very instructive as you plan a fire safety training strategy.
Preventing Workplace Fires
One of the primary goals of fire safety training is to teach employees the best ways to prevent fires. Once they have become familiar with your workplace's existing safety features and equipment, your employees should learn how to identify and address common fire hazards. Many of these hazards may be specific to the nature of your business and workplace, but universal safety measures include:
Keeping the workplace free from clutter and debris, which can act as fuel for a fire
Ensuring that machinery, electronics, and other heat sources are in working order
Smoking only in designated areas
Repairing faulty wiring promptly and avoiding running electrical cords and wires near flammable materials or heat sources
Properly storing and labeling hazardous materials
Keeping sprinklers, emergency exits, and firefighting equipment in working order and unobstructed
Responding to Fire Emergencies
It is also just as important to teach employees what to do in the event of a fire, including how to activate the fire alarm system, how to leave the area safely, and where to gather away from the building.
Ways to slow or even stop the spread of a fire should also be covered, especially the locations and proper use of fire extinguishers. And because fire safety training should be a long-term and evolving endeavor, you should implement regular fire drills and disclose new safety procedures and updates as they develop.
The Importance of Fire Safety Training School
Maintaining a relationship with fire safety professionals is one of the best things you can do to keep your employees, workplace, and company property safe from a potential disaster.
At Kistler O'Brien Fire Protection, our team provides a full range of fire safety services to businesses throughout the Pennsylvania, New Jersey, and Delaware tri-state area, including fire safety training courses, inspections and repairs, and fire system installations.
Contact us today to learn more about how we can visit your workplace and provide your team with comprehensive fire safety training.