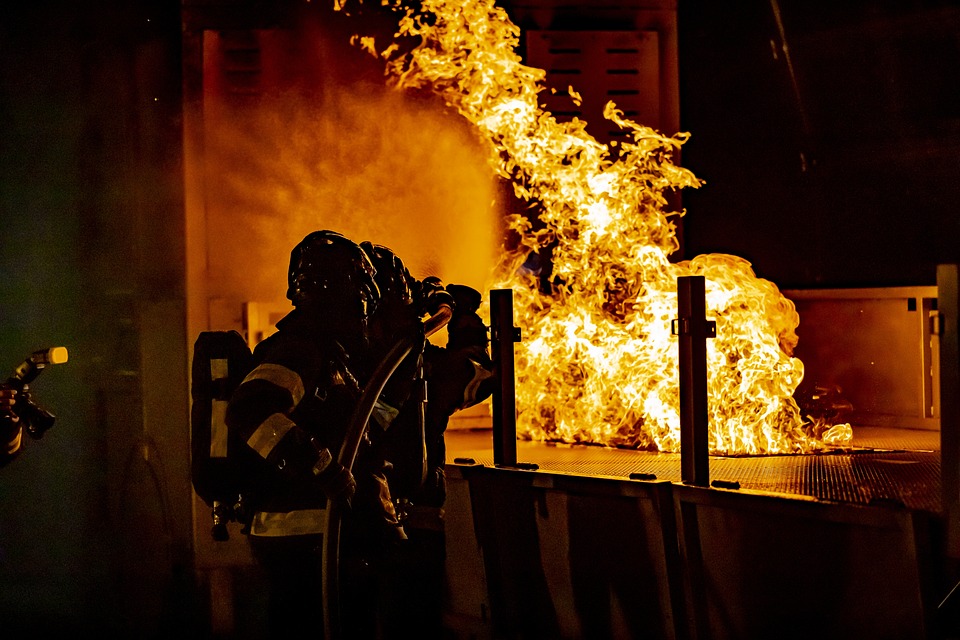 Fireproofing Your Business: 3 Tips for Preventing Flame Damage
As a commercial business owner, fires can be one of your biggest threats. A simple mistake or unexpected mishap can cause severe damage to your business, threatening the safety of your staff, customers, and overall property.
According to EPS, fires in commercial buildings are estimated to cost owners more than 2.4 billion dollars annually. With such a high figure involved, no business can afford to turn a blind eye to effective fire protection measures.
Fortunately, there are some simple steps you can take to reduce your fire risk and protect the investment you've worked so hard to build.
Develop and Implement a Comprehensive Fire Safety Plan
A document that guides your organization on appropriate fire procedures and fire safety plans is not just an Occupational Safety and Health Administration (OSHA) regulation but also a lifesaver. With an easily accessible fire safety plan in place, you can ensure that you, your team, and your customers are kept safe, calm, and aware of what to do in unexpected emergencies.
While fire safety plans will look different for every business, OSHA regulations require them to include specific items, including but not limited to:
A complete list of fire hazards
Procedures for controlling accumulated waste materials that are flammable and combustible
Protocols for notifying employees and fire response organizations of a fire threat
Procedures for accounting for all employees in the event of an evacuation
In the blink of an eye, fires can get out of hand, wreaking havoc on everything from your brick-and-mortar building to your employees' stress levels. The best fire safety plans account for everything, from fire prevention and firefighting to emergency evacuations, to minimize damage and distress to your property and people.
Install and Maintain Your Safety Equipment the Right Way
To prevent a fire from damaging your business, you need safety equipment that works correctly every time. From detecting emergencies to extinguishing flames, fire safety equipment that's expertly designed and installed keeps your business alert and on top of any emerging threats.
Some of the most critical fire protection tools to equip your business with include:
Although fire safety equipment is one of your greatest protective measures against flames, proper installation is only half the battle. Your safety equipment can malfunction, leading to an increased fire risk. Having your equipment routinely inspected, maintained, and repaired by a certified technician can help to eliminate any unforeseen threats due to faulty devices.
Educate Your Employees About Fire Safety
While your employees may know the importance of using a fire extinguisher, they might not know how to use one when it comes time to roll up their sleeves.
Fire safety training exposes your employees to everything from properly handling fire extinguishers to the management techniques for mass notification systems. Led by industry professionals, these training sessions often combine anything from on-site preventative lessons to interactive flame-extinguishing simulations.
Educating your team on reducing risks and staying safe during a fire will lessen the devastation it can cause to your property and people.
Kistler O'Brien Fire Protection as Your Damage Control Partner
If you're a business owner looking to take control of your fire safety strategy, Kistler O'Brien Fire Protection is your all-knowing, one-stop shop.
For 90 years, we've helped our Pennsylvania, New Jersey, and Delaware businesses stay protected against the unexpected with our industry-leading technology and full-service expertise.
Schedule your service today to learn more about how we can help you minimize damage to your business with our fire protection services.