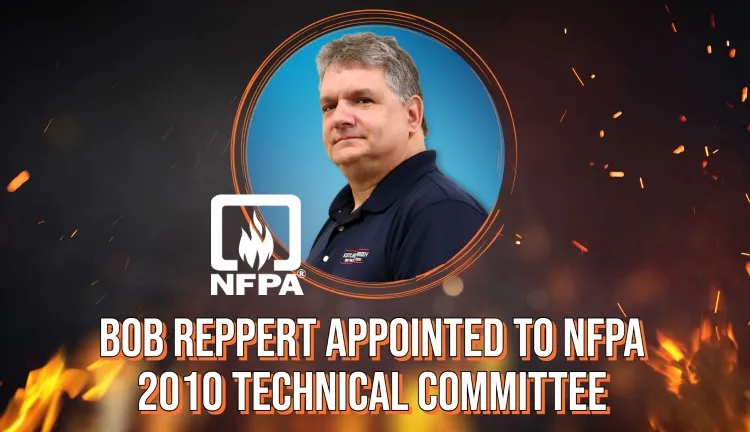 Long-Time KOB Employee Earns Appointment To NFPA Committee
BETHLEHEM, Pa. – Kistler O'Brien Fire Protection works daily to keep customers in code compliance, including within the standards set forth by the National Fire Protection Association (NFPA). Now a long-time KOB employee is set to work on setting those standards.
Earlier this year, Bob Reppert, who works in technical services in KOB's installation division, was appointed to an NFPA 2010 Technical Committee. Reppert becomes the first KOB employee to receive such an appointment. He has been commissioned for the Standard 2010, Aerosol Extinguishing Technology, Technical Committee.
"I'm glad that we are moving in this direction," Reppert said. "It's good to have this part in the industry. I'm excited to be a part of it and meet other individuals in the industry."
Reppert's resume is quite impressive, which assuredly made him an easy choice for the appointment. In addition to working for KOB for over 34 years, he has amassed over 70 certifications, including being the first in KOB history to earn the Level IV NICET Special Hazards Certification.
Reppert is dedicated to the life safety industry, both on the job and off. In addition to his professional experience and accolades, he volunteers with the Burn Prevention Network and its major event, Camp Susquehanna, yearly. KOB Leadership is proud of his recent appointment and all his achievements as a member of the KOB family.