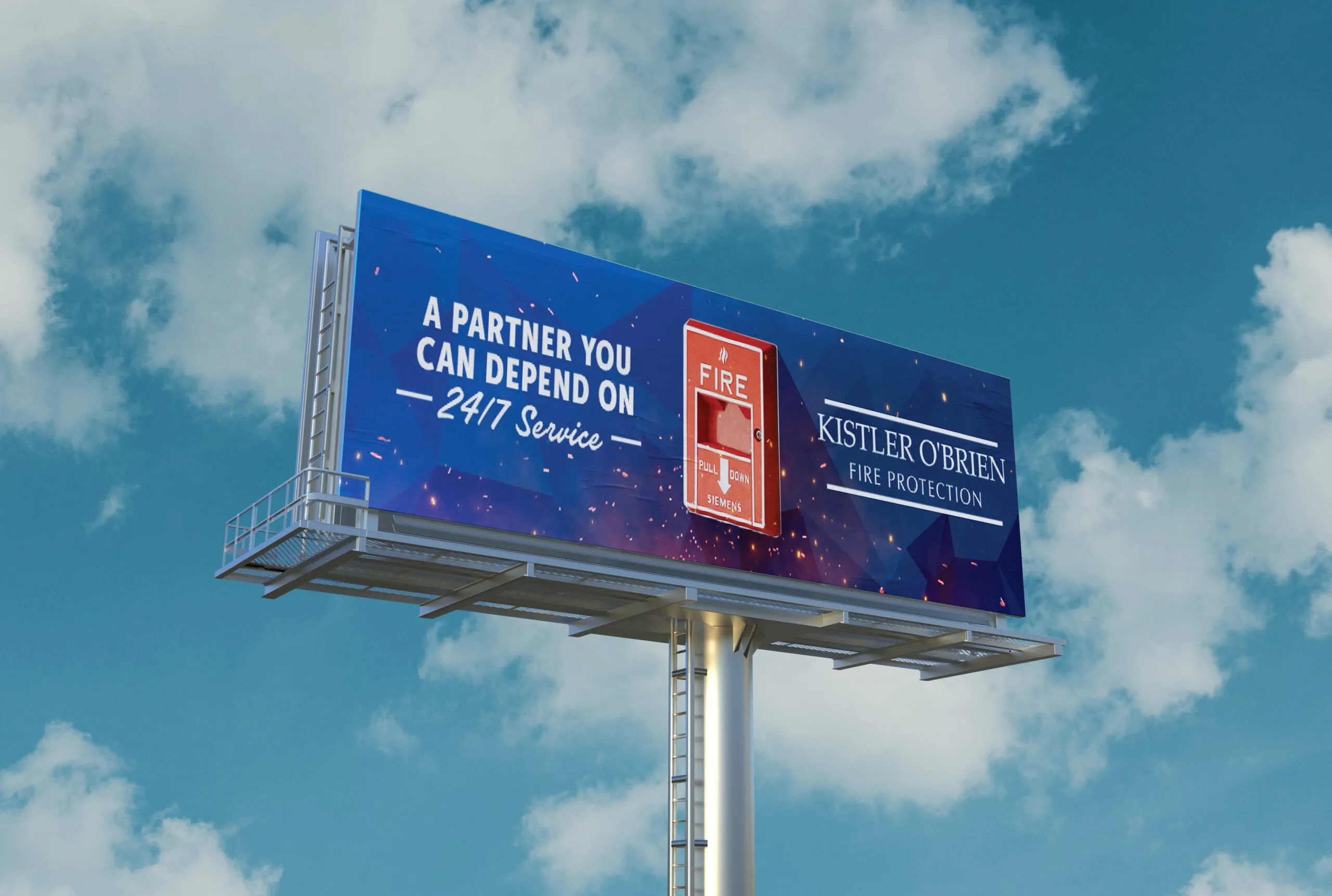 Kistler O'Brien Unveils Billboard Campaign To Help Celebrate 90th Anniversary
BETHLEHEM, Pa. – Kistler O'Brien Fire Protection rolled out billboards across the greater Lehigh Valley area to help celebrate the organization's 90th anniversary this year. In partnership with Adams Advertising, KOB is spreading the news about this milestone achievement in the company's history.
The artwork is exclusively on digital billboards, primarily located along the major thruways in the Lehigh Valley, Route 22 and Interstate 78.
KOB was started in 1933 and has now grown into a full-service commercial fire protection company serving Pennsylvania, New Jersey, and Delaware with design, installation, inspection, maintenance, and repair services in commercial fire protection. KOB's team of nearly 220 employees work across three regional offices located in the Lehigh Valley, Delaware Valley, and the south central portion of Pennsylvania.
Click HERE to view a more comprehensive breakdown of KOB's history.
Other messages in the outdoor advertising campaign include about career opportunities at Kistler O'Brien as well as promoting KOB's various services.