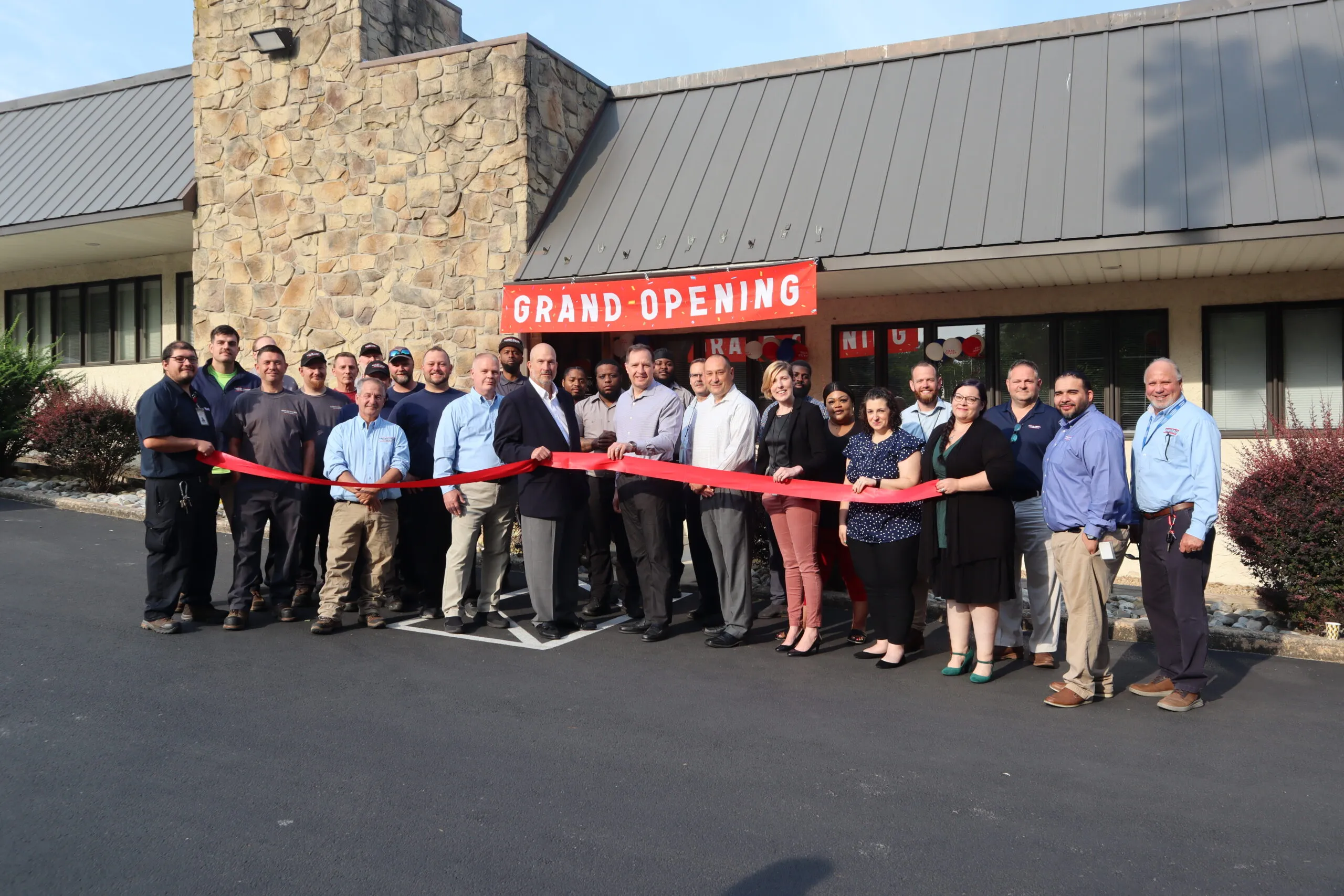 Kistler O'Brien Opens New Delaware Valley Location
BETHLEHEM, Pa. – Kistler O'Brien Fire Protection officially opened a new location in the Delaware Valley on Friday, June 9, with a grand-opening celebration that featured a ribbon-cutting ceremony outside the new office and warehouse space. Celebrating its 90th anniversary in 2023, KOB enjoyed the historic day at its new branch location in Paoli, Pennsylvania, after needing to relocate from its previous regional spot in West Chester.
The move was necessitated due to the growth of the organization and the expansion of its operations in the Delaware Valley region. Just over the last two years, Kistler O'Brien started alarm inspection and maintenance as well as sprinkler inspection and maintenance departments based out of the Delaware Valley. This brought quicker response times and more local resources for KOB's customers in the tri-state area.
The grand-opening celebration was attended by members of the organization's executive leadership team and Delaware Valley branch personnel.
The new office is located at 37 Industrial Blvd. Suite E, Paoli, PA 19301.
Kistler O'Brien Fire Protection started in 1933 in Allentown, Pennsylvania, and has grown to employ over 200 employees working at three locations serving Pennsylvania, New Jersey, and Delaware for commercial fire protection. In addition to the Delaware Valley location, KOB has offices at 101 Blair Avenue Reading, PA 19601, serving the South Central region of Pennsylvania, and its corporate headquarters at 2210 City Line Rd. Bethlehem, PA 18017.
All office locations have standard operating hours of 7:30 a.m. – 4:30 p.m., Monday-Friday. Kistler O'Brien Fire Protection's life safety experts are available for 24/7 emergency services, 365 days per year.
Kistler O'Brien has numerous job openings for the Delaware Valley branch. Click here to learn more.