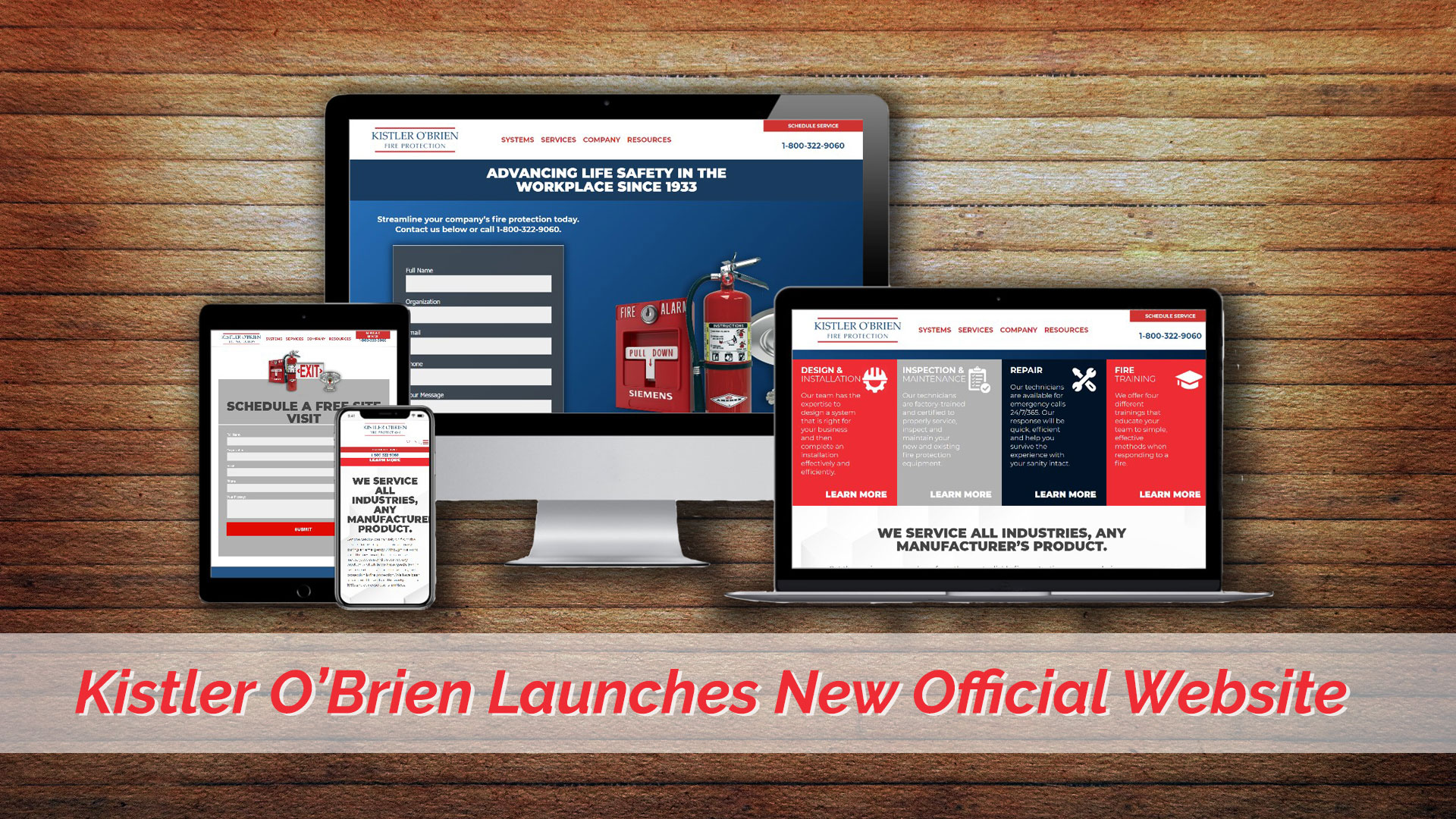 Kistler O'Brien Fire Protection Unveils New Company Website
BETHLEHEM, Pa. – Kistler O'Brien Fire Protection unveiled its brand-new official website on Tuesday, November 17th enhancing the digital footprint of your trusted commercial fire protection provider. The new website serves as a key resource for both current and potential customers in search of life safety services and code compliance.
Visitors to the site will enjoy a more intuitive, mobile-friendly interface that is accessible from all mobile devices. The website features detailed information about the systems and services Kistler O'Brien offers for a variety of industries, including healthcare, manufacturing, infrastructure, education, hospitality, commercial kitchens and restaurants, property management, and more. From design to installation, maintenance, and repair, Kistler O'Brien can help streamline fire protection services for any size business. Learn more about our capabilities with fire alarm and detection systems, fire extinguishers and emergency lighting, commercial sprinkler systems, pre-engineered fire suppression, explosion protection, clean agent and more with information now available on the new kobfire.com. Information on Kistler O'Brien's new offering for BDA Systems, or ERCES (Emergency Responder Communication Enhancement Systems) is also available on the new website.
In addition to scheduling service, or seeking more details about a product or service, the website also expands on the history of Kistler O'Brien, dating back to 1933. Visitors will also be welcomed with details about KOBe (Ko-bee), KOB's life safety ambassador and the official Company Mascot.
The site also features a new careers page where users can apply for open job opportunities within the KOB family. The careers page includes employee perks and benefits information as well as testimonials from current KOB team members about working at the long-time, Lehigh Valley-based company.
From showcasing affiliations, manufacturers, and customer testimonials, the new kobfire.com features more information, in an improved format that allows the user to gain more knowledge about Kistler O'Brien as well as the life safety industry overall and how it impacts their business. Real photos and videos from the field are sprinkled throughout the webpages to help support the story of why Kistler O'Brien's work makes your work safer.
Visit www.kobfire.com to see the new design.