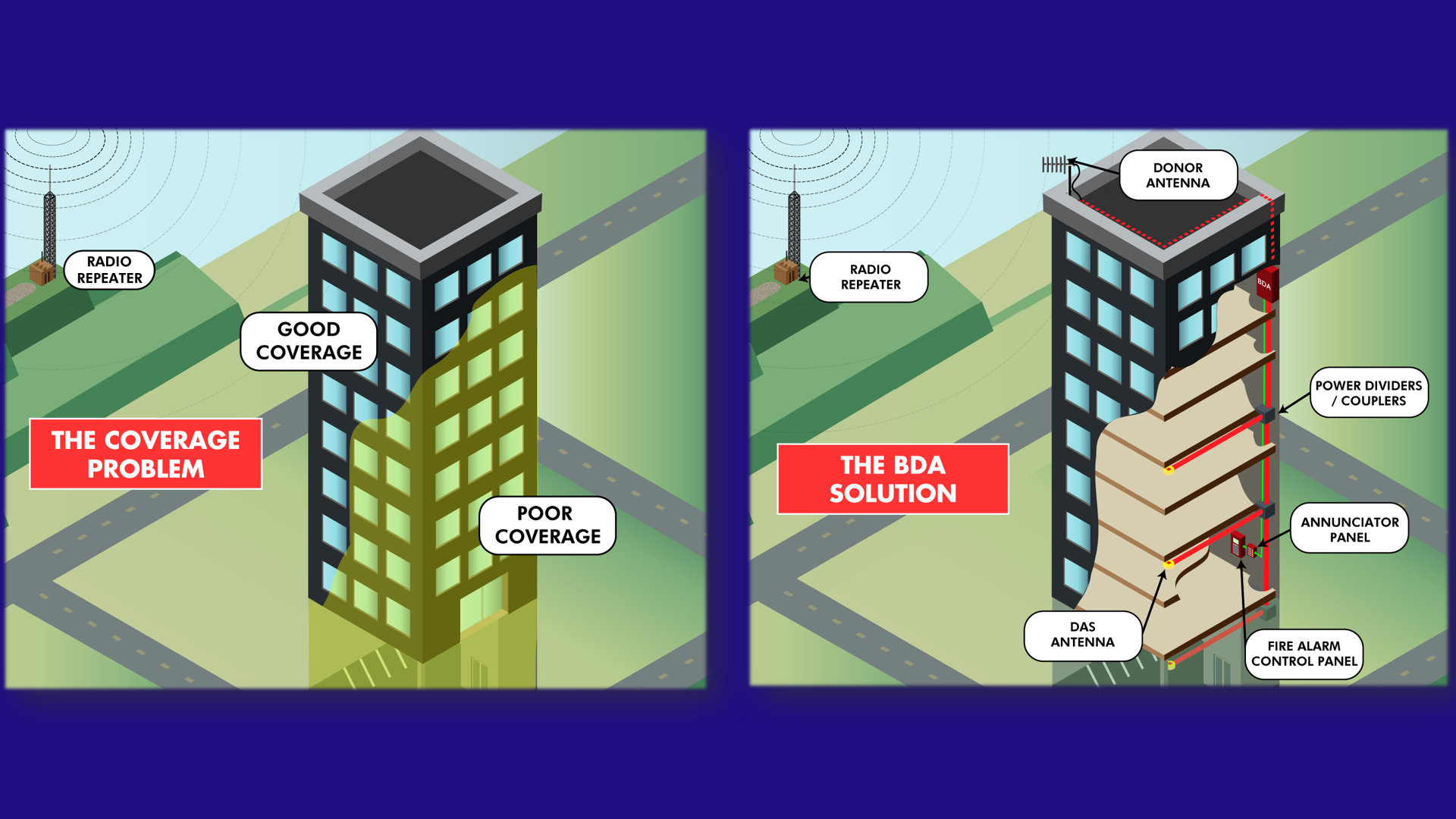 What is BDA?
When it comes to life safety within a building, reliable radio coverage for first responders is a crucial component. The challenge is that many commercial facilities are facing poor in-building radio signal coverage and dead spots. Due to modern energy-efficient construction materials reducing radio frequency transmissions, first responders are losing communications during emergency situations. To help ensure there is efficient communication methods during a time of need at a facility, Kistler O'Brien now quotes BDA systems.
What are BDA Systems? BDA systems, or Bi-Directional Amplifiers, are systems that are connected to Distributed Antenna Systems, DAS. Others may refer to these as ERCES or Emergency Responder Communication Enhancement Systems. A BDA system is the top solution for an ERCES at a facility as it is code-compliant, and UL-Listed.
ERCES, BDA Systems, are becoming increasingly popular with code officials, architects, as well as engineers. It may not be widely known currently, but building code standards now require all new construction to have an ERCES installed and maintained. Additionally, future code will call for existing buildings to plan for modifications that include this life safety system. Kistler O'Brien's BDA solution is the solution that provides immediate enhancement of your facility's communication coverage while also preparing you for coming code changes by already complying.
The RSI BDA system, which KOB quotes, is the only UL-Listed system on the market currently. This sets it apart as the superior option to other radio systems and equipment available. Working alongside Siemens, this is a turnkey solution that is proven and reliable.
For any questions, contact Kistler O'Brien Fire Protection at 1-800-322-9060. You can connect with Steve on LinkedIn here as well.
For even more information, check out our video series about BDA Systems here.