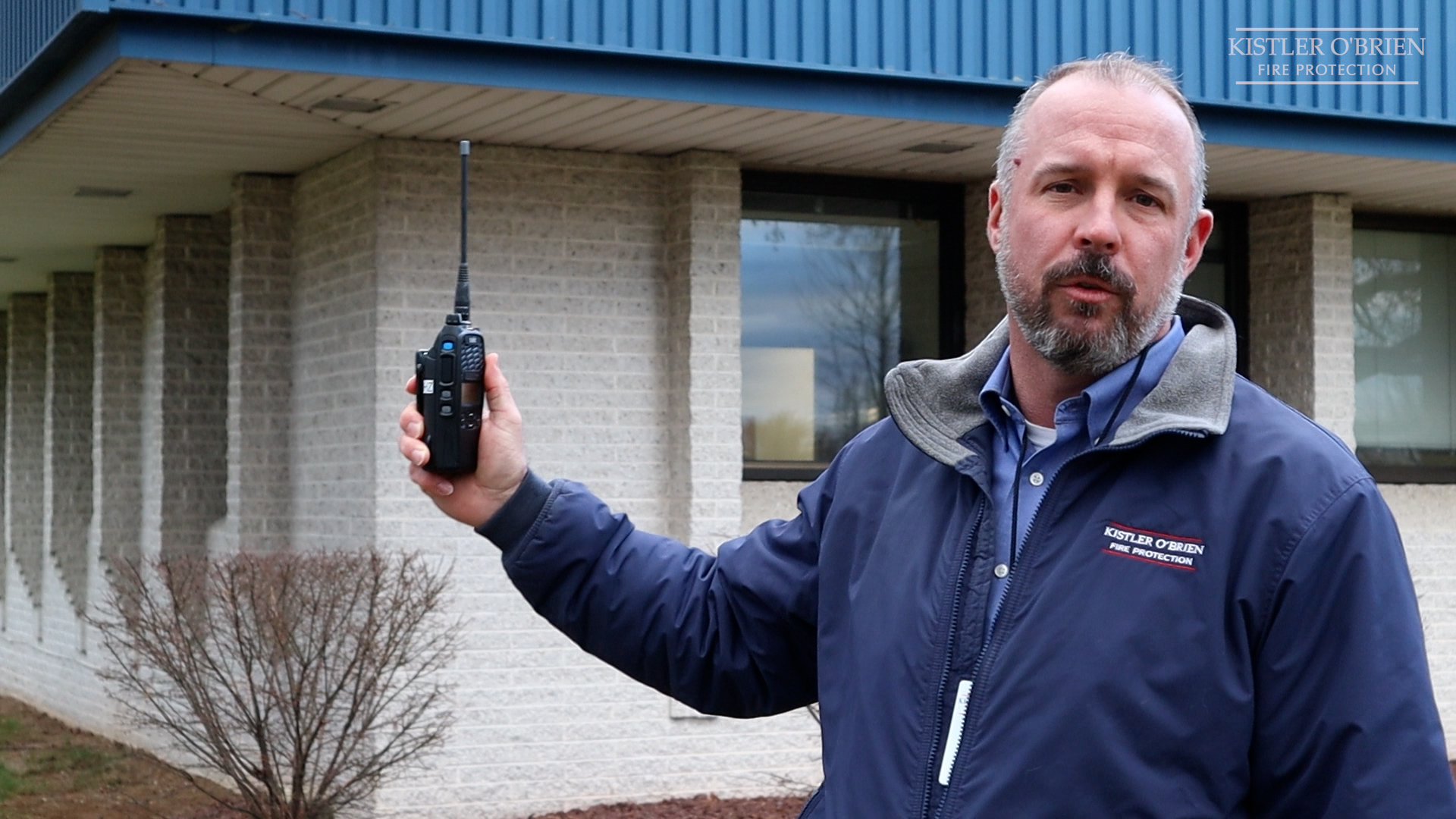 Test Your Building's Radio Signal Coverage
Will first responders be able to communicate successfully and effectively throughout your facility during a fire emergency? The experts on our team urge you not to wait until it is too late to find out. Clear communication in the event of a fire emergency is a necessity– not a luxury. Because many commercial facilities are facing poor in-building radio signal coverage and dead spots, this evolving life safety measure has been written into building code standards. This means that a properly inspected and maintained ERCES is required for a facility to remain in compliance.
Kistler O'Brien Fire Protection is now quoting BDA systems, or Bi-Directional Amplifiers –that are connected to Distributed Antenna Systems, DAS. A BDA system is the leading solution for an ERCES at a facility as it is code-compliant and UL-Listed.
BDA systems are increasing in popularity among code officials, architects, and engineers. It is becoming more prevalent in building code and is expected to be a requirement in all buildings, new and existing, in the near future. KOB's BDA system, the RSI solution, is the only UL-Listed system in the market. It also is an all-inclusive system. To learn more about BDA systems, watch our video series.
Partnering with KOB to enhance your building's radio communication capabilities starts with a radio signal test of the property. The test will help determine the current situation and highlight any weak spots. Then Kistler O'Brien will properly construct a system that will help solve coverage problems and ensure a passing score
In the below video, KOB Fire Alarm Sales Engineer, Steve, demonstrates how a building test is conducted, what the reporting indicates and some common pain points when trying to achieve adequate radio signal coverage in existing buildings.
Contact Kistler O'Brien today with any questions about BDA systems or to inquire about getting a test conducted at your facility. KOB's highly-trained team is ready to analyze your property's coverage and provide a detailed report to help business stakeholders make the best decision for them.
For any questions, contact Kistler O'Brien Fire Protection at 1-800-322-9060. You can connect with Steve on LinkedIn here as well.