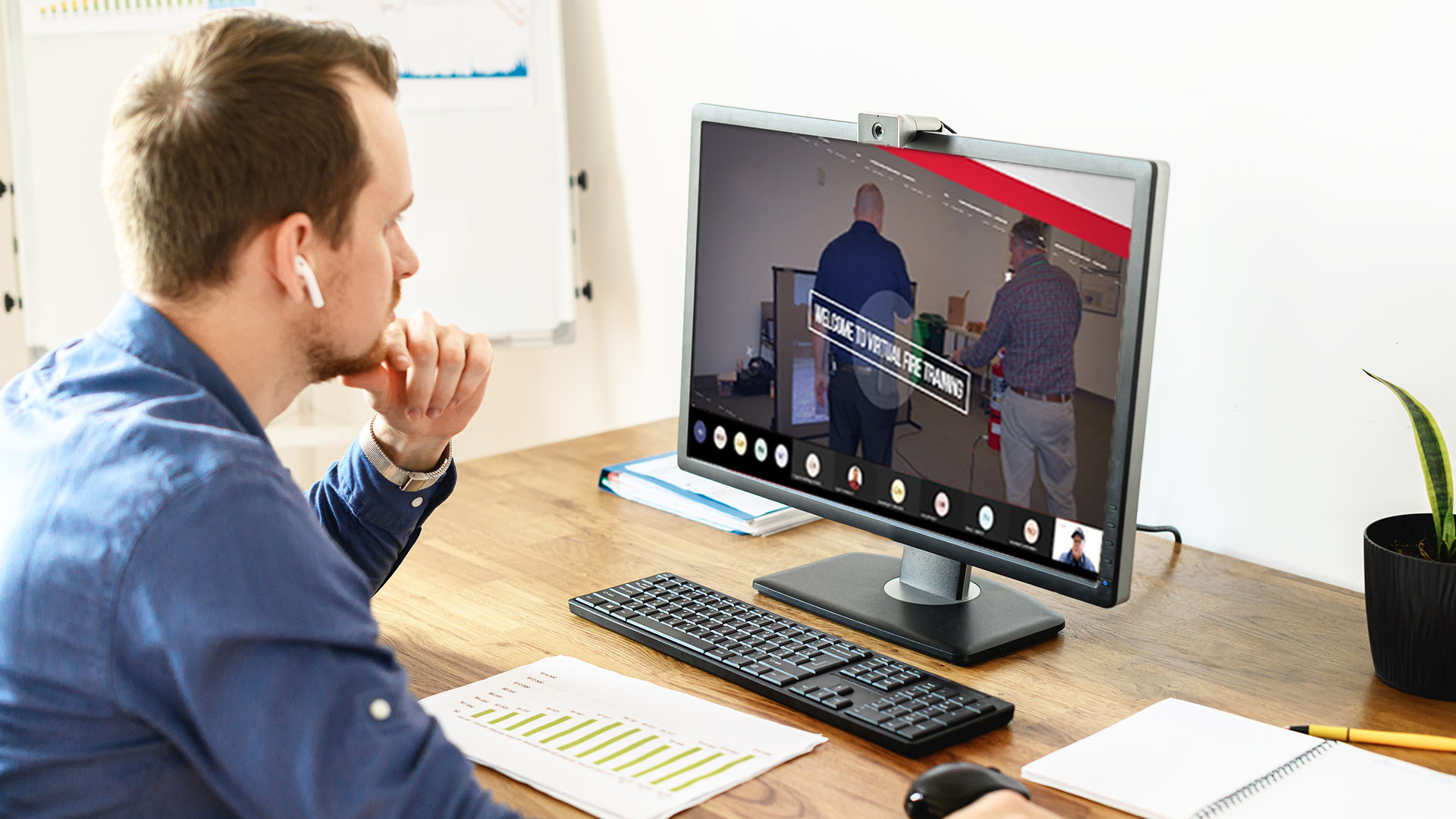 Kistler O'Brien Introduces New Offering to Fire Safety Training Program
Kistler O'Brien Fire Protection is excited to welcome a new offering to its robust Fire Safety Training program – its first ever Live Virtual Fire Training, a convenient and productive way for business owners to achieve peace of mind!
As many know, in the last year working remotely has become a necessity for businesses everywhere. Whether it is a portion of an organization or the entire staff, having the ability to continue operations remotely has made a significant change for many businesses. As a service provider who has witnessed customers' facilities being vacant or less populated, Kistler O'Brien recognized a need for Live Virtual Fire Training – a way customers could still fulfill their OSHA requirements and ensure employees were trained and ready should they ever experience a fire emergency.
This new offering provides live instruction by one of Kistler O'Brien's experienced and certified fire trainers. ­Just like any other training provided by Kistler O'Brien, a customer's staff will be educated with simple methods to respond to a fire and the proper use of the various types of extinguishers. The fire trainer will also review the different classes of fire, the P.A.S.S. method and more. It is a comprehensive fire training ending with a live Q&A session, from the comfort and safety of an employee's home.
Additionally, Kistler O'Brien Fire Protection continues to proudly offer its four traditional options of fire training, including Indoor Classroom, Outdoor Live Burn, Outdoor Live Flame Bullex and Indoor Simulator. To learn more about these options, check out the digital trifold or visit our website.
To schedule your training, call Kistler O'Brien at 1-800-322-9060 or click the button below to submit a form. We are looking forward to your team's next fire training, in person or online!