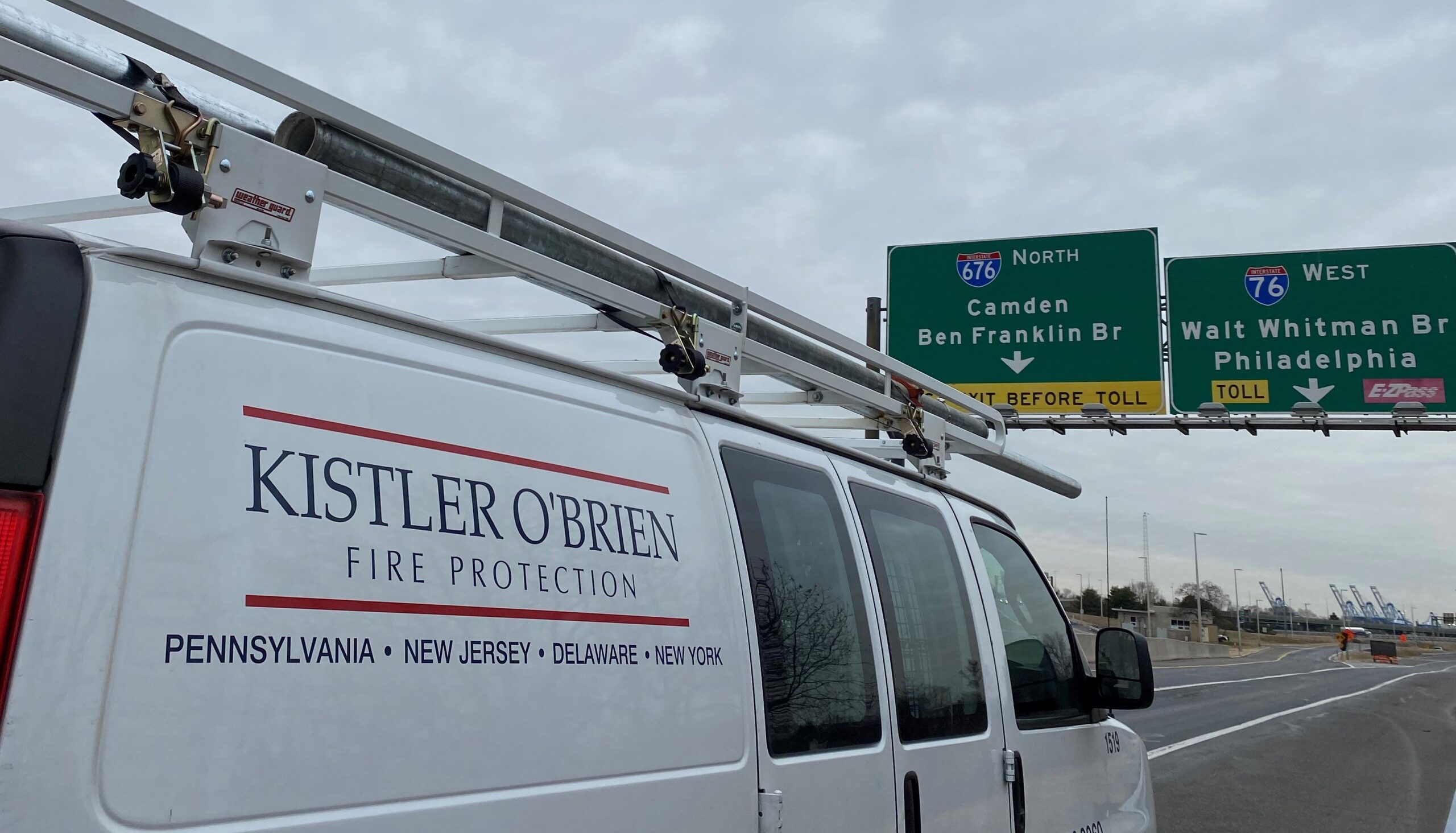 Kistler O'Brien Announces New Sprinkler Service Division in Delaware Valley
For nearly 90 years, Kistler O'Brien Fire Protection has made it a priority to service local businesses with streamlined fire protection services from an industry-certified team of dedicated specialists. A leader in the industry, Kistler O'Brien manages all aspects of fire protection including consultation, design, installation, maintenance, testing and repair. After experiencing year over year growth and portfolio expansion, the native Lehigh Valley operation made the strategic decision to expand sprinkler service business with a dedicated branch right in Delaware Valley, Pa.
"It means so much to us that even in a time when there are so many unknowns worldwide, our customers still count on us and trust us to provide their life safety services," says Sr. Sprinkler Manager, Kathryn Dremock.
It was this mentality that the leadership at Kistler O'Brien Fire Protection knew it was in the best interest of the company to open another sprinkler division. This branch will include dedicated sprinkler personnel to help deliver the best customer experience, including management, service coordinators and field technicians.
"Having a dedicated team located in the Delaware Valley will lead to a better ratio of customers per service division," says Delaware Valley Sprinkler Division Manager, Jason Axe. The new division will focus on servicing Bucks, Montgomery, Delaware, Chester and Philadelphia Counties along with parts of South Jersey, Delaware and Maryland. "Customers can expect the same high-quality service KOB is known for, with the added benefit of having the KOB team more local to them."
Dremock adds, "By regionalizing our sprinkler branches, this will improve response time for emergencies and will allow us to provide our customers with a team of professionals who are life safety experts on their facility. We have an abundance of personnel dedicated to the Delaware Valley Area who bring their many years of experience within the industry and are ready to assist our customers. We strive to provide the best service in the industry."
Axe, somewhat new himself to the Kistler O'Brien team, was excited for the challenge and responsibility to launch and manage the division. Extremely experienced in the fire industry, Axe is NICET certified with additional certifications in Inspection and Testing of Water-Based Systems Level III and Inspection and Testing of Fire Alarm Systems Level II. While the Delaware Valley Sprinkler Division takes on more responsibility and additional customers, Axe is actively hiring field talent.
"My biggest requirement is to find someone that's a good employee, someone that wants to work, wants to better themselves and has integrity," he says. "I'm a strong believer in the idea that we can train a good employee to be a great fire protection professional."
For more information on Kistler O'Brien's current job opportunities, visit https://kobfire.com/careers/.
The Delaware Valley Sprinkler Division is up and fully operational, supporting customers with increased response times and simplified scheduling. Kistler O'Brien's Delaware Valley also offers full-service fire protection services for Standard Products, which includes fire extinguishers, commercial kitchens, emergency lighting and more.
To schedule service or to get a quote on an existing system, call 1-800-322-9060. You will be scheduled appropriately based on your location. For more information on Kistler O'Brien Fire Protection, visit https://www.kobfire.com.
Learn more about Jason Axe and the new Delaware Valley Sprinkler Division by watching the below KOB Podcast.