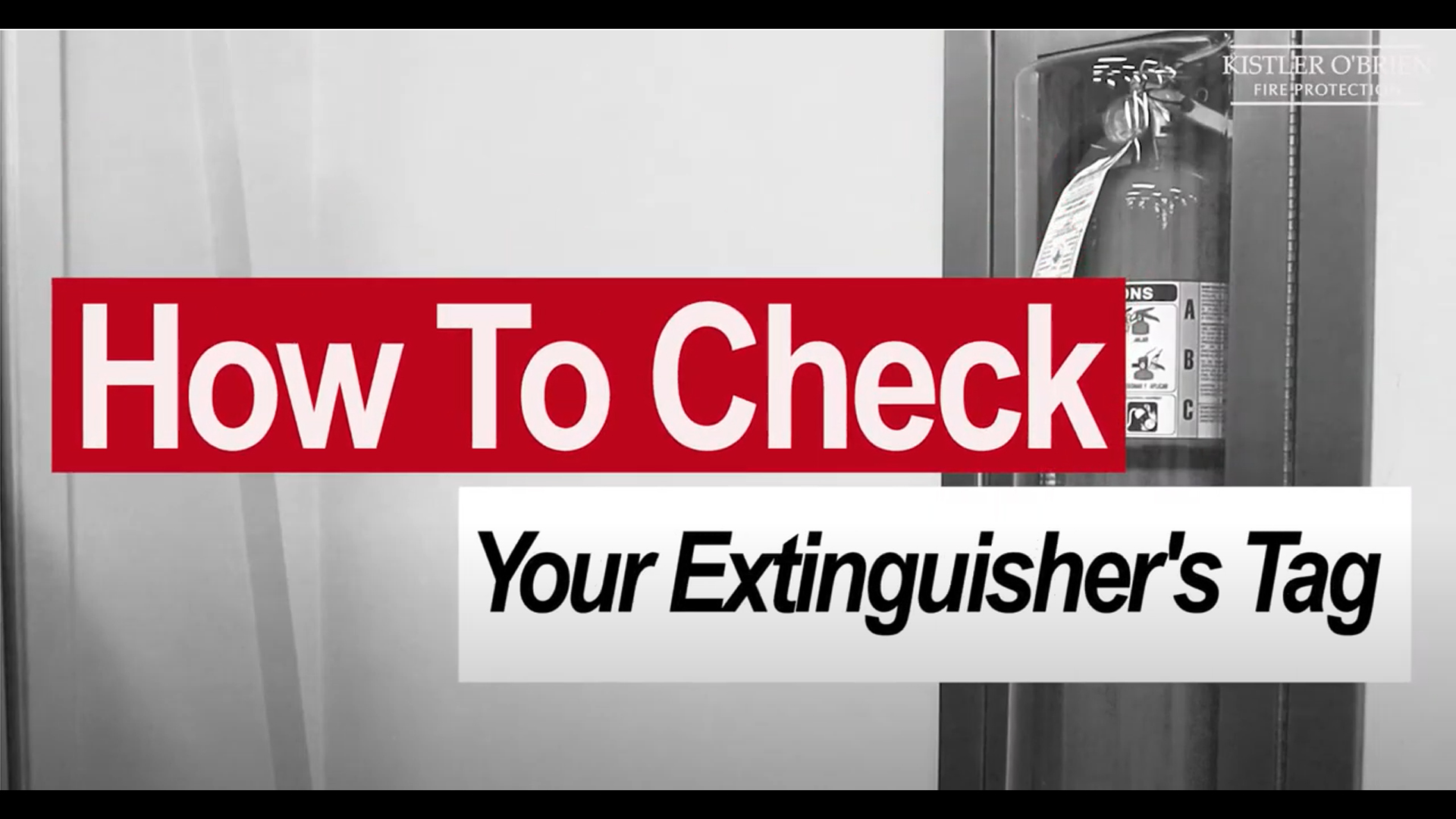 How To Check Your Fire Extinguisher's Tag
Fire extinguishers are the first line of defense against a small fire. So as a business owner, facility manager or plant manager, it is critical to keep fire extinguishers up to code and in perfect working condition in case of a fire emergency.
Like any piece of equipment, fire extinguishers must be inspected and maintained on a regular basis to help ensure proper functionality. It is required to have extinguishers inspected by a licensed fire protection provider on an annual basis. The annual inspection is a comprehensive, thorough inspection. In addition, and to help ensure the safety of employees and the protection of property, the facility manager is responsible to audit the extinguishers monthly. Monthly inspections can also be performed by a licensed fire protection provider.
So, where should you start? The tag on the fire extinguisher offers some valuable information about its health. In the above video, Service Sales Rep, Brett, goes into detail about how to check a fire extinguisher's tag and what it all means. This includes checking the back of the tag to make sure that it has been inspected monthly, what color the gauge should be, how to know if it is in operating condition and when it is due for its annual inspection.
During routine inspections, it is important to understand that:
The location of a fire extinguisher impacts its vulnerabilities. For example, a portable located outside may require additional care because it faces the elements.
All fire extinguishers should be present, accessible and tags should be up to date.
Extinguishers can get accidentally bumped or knocked off the brackets. Ensure positions are sturdy.
Unfortunately, all extinguishers do have a vulnerability to vandalism. It is recommended to check the extinguisher's hose for items purposefully placed there such as bubble gum or stones.
For any questions on how to check your fire extinguisher's tag or to schedule service, please contact Kistler O'Brien Fire Protection at [ocbconnect company:phone]. You can also connect with Brett on LinkedIn here. We are happy to help!