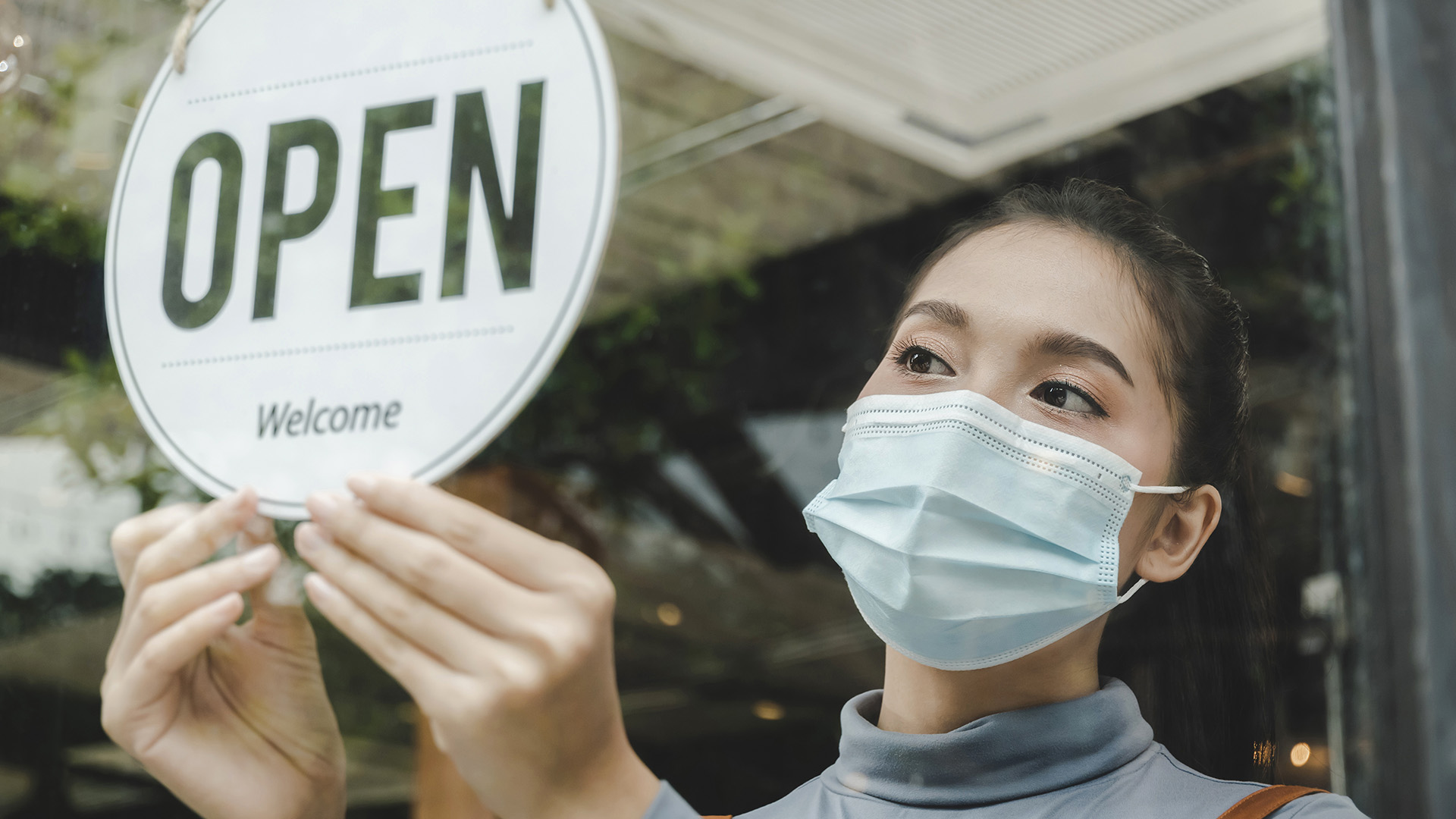 Fire Safety Reminders In Preparation for Lift of COVID-19 Restrictions
It has been a long, difficult year since the start of the COVID-19 pandemic. Now, as of recent news, the Wolf Administration will be lifting all mitigation orders effective Memorial Day Weekend, with the exception of the masking order. According to the announcement, this means that all restrictions related to gatherings, restaurants and other businesses will be lifted. The State of New Jersey will also see similar restrictions lifted as of May 19th. Restaurants, movie theaters, gyms and other related businesses will experience full capacity once again. Offices that may have been keeping their employees at a distance working remotely, might be choosing to have their staff return to a certain degree.
So as your life safety partner, it is our responsibility to ensure your facilities are not only code compliant, but your fire protection equipment will function properly during a fire emergency. Let us help get you prepared for this upcoming increased occupancy. We understand that fire safety is not always the first item on the checklist, so here is a list to help qualified individuals adequately prepare for higher volume of occupancy prior to Memorial Day Weekend.
The P.A.S.S. Method – If you are preparing to recall furloughed employees or hire new, fire safety education is always extremely important. A fire extinguisher is the first line of defense against a small fire and not being prepared for one can be dangerous and a liability. Make sure your employees know how to handle a fire extinguisher by reviewing the P.A.S.S. Method – Pull the pin, Aim low at the base of the fire, Squeeze the lever slowly, Sweep from side to side. For more information on Fire Safety Training, click here.
Double Check Your Fire Extinguishers – It is great if your staff is well educated on how to use a fire extinguisher, but your fire extinguishers must be up to date on inspections and ready to function at a moment's notice. Unfortunately, fire extinguishers tend to be the easiest piece of life safety equipment to overlook because it will not alert you to any problems. Check for outdated tags. Are your portables present and accessible? Are they damaged? Click here to review how to check your fire extinguisher's tag with our Service Sales Rep, Brett.
Verify Code Compliance and Regularly Scheduled Maintenance – Has all your fire protection equipment been inspected and maintained by a licensed fire protection provider to ensure proper functionality? Additionally, it is important to continue completing your own site surveys to ensure nothing has been tampered, modified, stolen or moved. This includes visually inspecting fire pumps to confirm power indicators are in normal mode and the pump is not running. You should also verify and check for any water damage that could be coming from leaking sprinkler pipes or other plumbing fixtures.
Confirm Fire Alarm Panel Has Power and Indicator Light is Green – If your fire alarm panel indicator lights are not green, you probably have a trouble condition that needs attention. For example, this could mean a device needs to be replaced or there is a cut wire with a ground fault to name a few possibilities. Additionally, if you have no lights, that means the power to that panel has been turned off. In this condition, the panel and any connected systems are no longer providing required fire protection and you should contact a fire protection provider for assistance and possible protection options.
Actively Remove Grease Build Up From Your Commercial Kitchen – Restaurants are about to experience an increase in business. As experts in their field, restaurant owners understand the buildup of grease is a serious fire hazard and preventative action needs to be taken on a consistent basis. When your fire suppression system has too much grease built up in the detection line, piping or nozzles, it can render the system inoperable leading to an unextinguished fire, loss of equipment and significant downtime.
Due to the pandemic, it is possible the above may not have been maintained as usual. As Memorial Day Weekend gets closer, Kistler O'Brien Fire Protection wants to remind you that we are here for you. Our factory-trained and industry-certified technicians are available 24/7 for emergency service. Contact us at 1-800-322-9060 to schedule service or help streamline your fire protection services as you prepare for increased capacity.