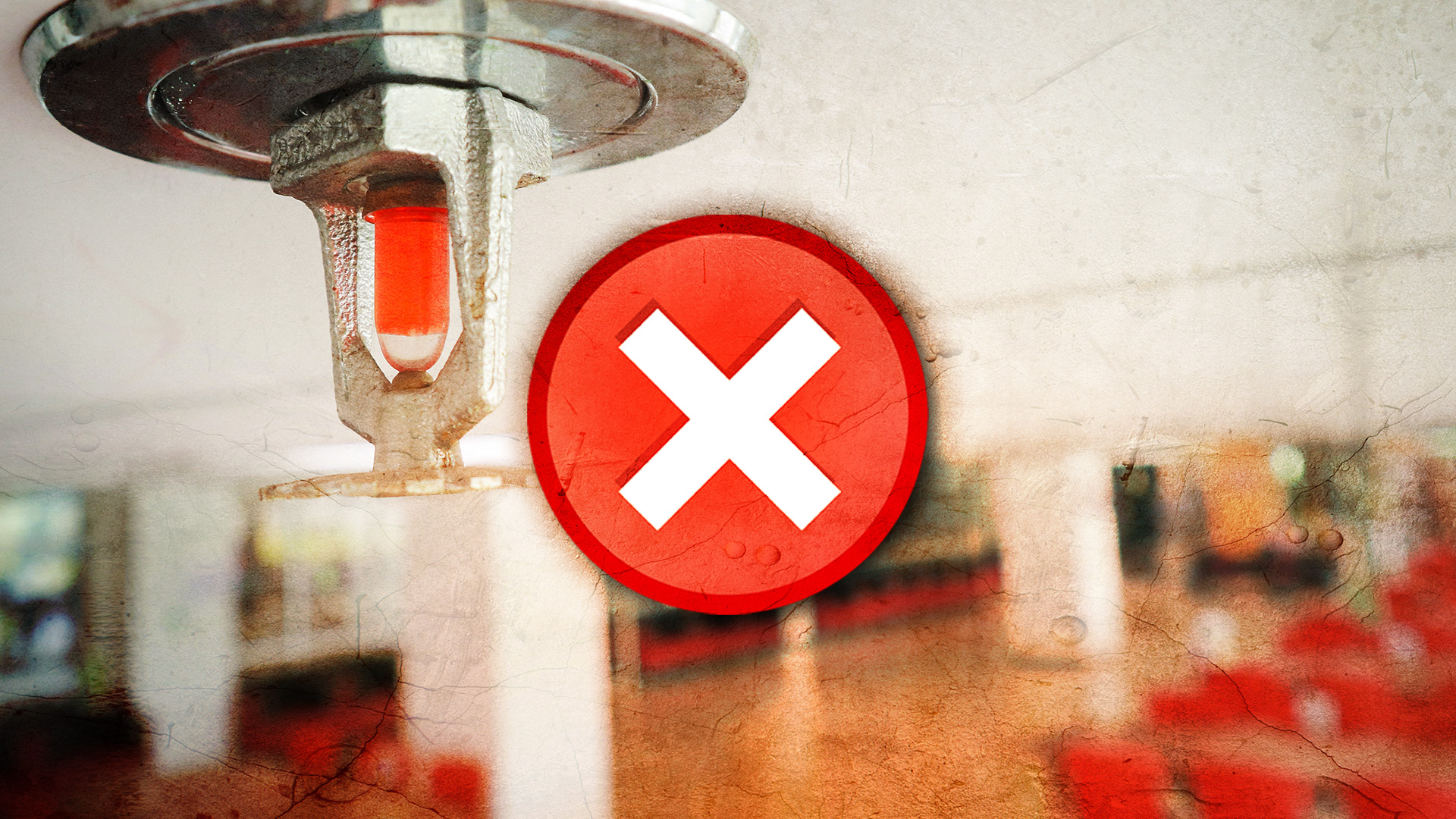 Common Misconceptions Regarding Commercial Fire Safety and Equipment
As a business with nearly 90 years in the fire protection industry, our Operations team has witnessed some major fire safety misconceptions that we have proactively tried to correct. This always seems to be on a case-by-case basis, so today, we would like to share a few of the most common mistakes we see business owners make regarding their fire and life safety. This is an effort to help spread the word about these misconceptions and/or mistakes and hopefully avoid future emergency situations and fire injuries.
Common Mistake #1: The idea that, if I have a sprinkler system, I do not need to have fire extinguishers.
Unfortunately, we hear this often and it is a big mistake not to further protect your people and your property with fire extinguishers. Fire extinguishers are your first line of defense against a small fire. With proper training, fire extinguishers have helped businesses to extinguish or maintain the size of a small fire, providing the necessary time for their employees and customers to escape the premises. Additionally, not having fire extinguishers creates a noncompliance issue.
Per NFPA 10, code 5.4.2 – Selection of Occupancy; Fire extinguishers shall be provided for the protection of both building structure and the occupancy hazards contained therein regardless of the presence of any fixed fire suppression systems.
Common Mistake #2: The concept that since a building structure is required to have one fire extinguisher per every 75 square feet per code, I am compliant regardless of other hazards.
Although it is true that building structures are required to have one fire extinguisher per every 75 square feet, this does not cover any additional hazards in a specific facility. For example, imagine a fire extinguisher that is located right outside a small kitchenette. The kitchenette also includes a small toaster oven or a microwave. The fire extinguisher outside the kitchenette is not considered proper coverage per code, even if it is less than three feet away. The toaster oven and/or microwave require its own separate fire coverage because of the risk it poses.
Common Mistake #3: Thinking anyone can step in for a Facility Manager or a designated employee who is well educated on a company's fire protection systems.
It happens often that a technician arrives at a facility and will be greeted by an individual who is not familiar with their company's life safety systems. This person will also, generally, not know what to do in the event of a fire emergency or accidental activation. It is extremely important, both from an efficiency and safety perspective to have someone onsite who knows where a facility's fire protection equipment is located and how to identify or describe the problem they are experiencing. Of course, we are happy to help – but it may become a safety concern after we leave if no one is available with that knowledge.
Common Mistake #4: Ignoring the trouble alerts on fire alarm systems.
This is a big issue we see that fire alarm systems have been poorly maintained and individuals will not address trouble alerts. They avoid the notification like you would a program update on a computer or phone. However, this is not something you should snooze. When a fire alarm system is alerting you to an issue with the panel, it is critical to contact your fire protection provider immediately. A trouble condition could mean there is a problem with the equipment itself, and it will not function properly during a fire emergency.
Common Mistake #5: Completely blocking or limiting accessibility to fire protection systems.
It is common for businesses to block access to life safety devices, such as fire extinguishers, fire alarm and suppression systems, manual pull stations and marked fire exits. We have needed to push aside boxes, carts, and other storage items away from these locations to provide a clean path to the life safety devices. We have also seen sprinkler rises/control valves not being clear or accessible as well. It is extremely important for life safety devices to be easily available. They should never be blocked, and they should always be properly inspected and maintained. Unfortunately, no one is exempt from a fire emergency. Ensure your business is prepared and protected.
These are just a few of some of the common fire safety mistakes we have seen. Keep safety in mind in your daily routine. We are here to help! Contact us for additional information or to schedule service.