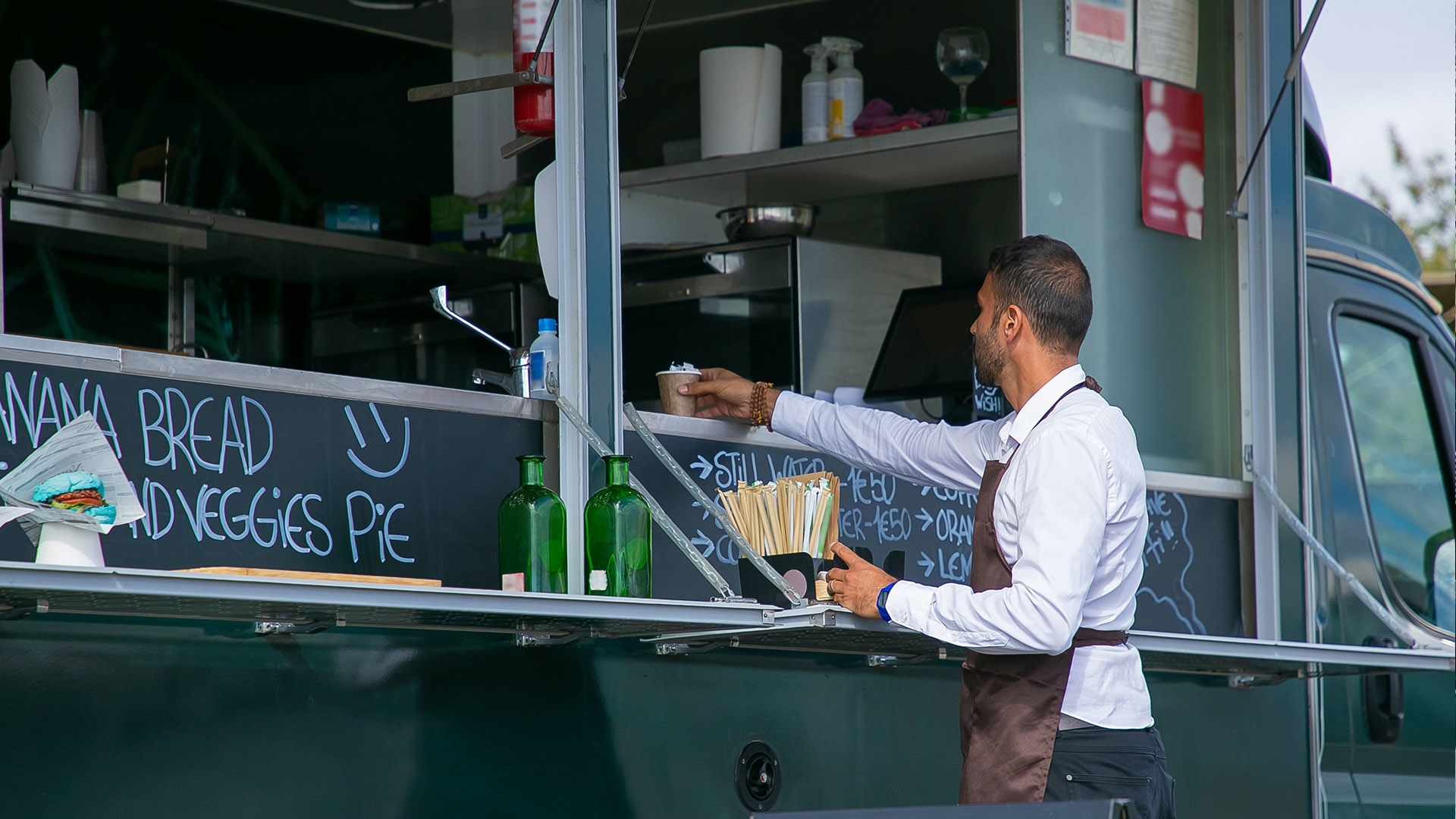 3 Fire Safety Tips for Food Trucks
Food truck festival season is upon us, and we could not be more excited. But before we start planning our weekends to attend these upcoming food truck festivals – we want to know: is your food truck in compliance and prepared for the open road?
Like any commercial kitchen, a mobile food truck is prone to unique fire hazards. However, due to the mobility of the kitchen, a food truck is also susceptible to additional fire safety risks that have called for additional attention.
In recent years and after several unfortunate events leading to severe injuries and even deaths, the National Fire Protection Association (NFPA) and the International Fire Marshals Association implemented code in the 2017 edition of NFPA 16: Ventilation Control and Fire Protection of Commercial Cooking Operations. This also prompted a new section to the 2018 edition of NFPA 1: Fire Code focused on "mobile and temporary cooking operations". This new code was to help protect food truck operators, the people they serve and even the surrounding communities.
As your life safety partner, we want to share three food truck fire safety tips beyond reading and comprehending NFPA 96 and NFPA 1:
All food trucks must have a properly installed fire suppression system. Many municipalities will require a compliant Wet Chemical Fire Suppression System to be installed before a food truck will be allowed to operate within city limits. Working with open flame, cooking oils, a generator, propane or compressed natural gas can be very dangerous. Not only will the fire suppression system help save lives, it will also prevent total property damage and help decrease the amount of downtime for the business after a fire emergency.
All life safety equipment must be properly inspected and maintained by a professional fire protection provider. This equipment is not a "set it and forget it" kind of thing — your food truck's fire protection equipment must be able to function properly during a fire emergency. This includes the fire suppression system and all extinguishers on the truck. There are too many things that could go wrong, and no one wants to risk an equipment malfunction, especially when large, unsuspecting crowds are concerned. Fire Suppression Systems need to be inspected twice a year by the authorized manufacturer's distributor, in addition to a monthly inspection by owner. In accordance with NFPA 17A and NFPA 96, these frequent inspections by owner are to determine that the system is operable and nothing has transpired that would compromise the effectiveness of the system.
Employees must be trained to understand what types of fire extinguishers suppress what types of fires. Food trucks will have two types of fire extinguishers on them – Class K and an ABC extinguisher. The Class K extinguisher is used on cooking media such as vegetable and animal oils and fats, and grease. Class K is often combined with Class A for optimal restaurant kitchen fire suppression. An ABC fire extinguisher can be used for other types of fires that might involve paper products, garbage, or clothing. It is important that the staff knows how to use an extinguisher and understands the difference in classes, especially if there is a potential of mistakenly using water on a grease fire. Click here for more information on fire safety training and the different options available with Kistler O'Brien.
We recommend checking out the several additional fire safety tips specifically for food trucks that can be reviewed on NFPA's website and Fact Sheet.
If you are getting ready for the festival season and need design, installation and/or inspection services, call 1-800-322-9060 today! Our team is ready to help protect your people and your property with streamlined, essential, fire protection services.