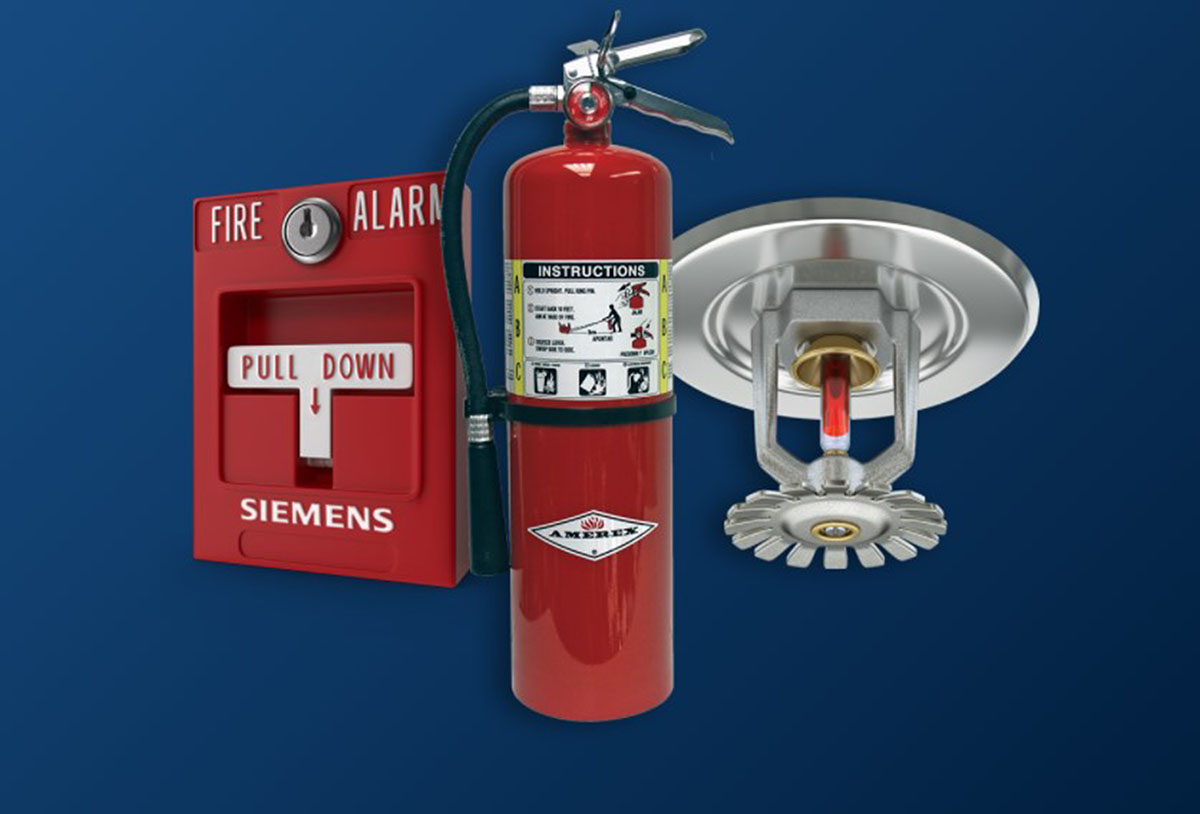 Fire Protection Provider Introduction
New Year, new fire protection provider? From all of us at Kistler O'Brien Fire Protection, we hope you are having a healthy, happy and safe 2021 so far. With the new year upon us, it is possible some of you may be reviewing your facility's vendors, including your fire protection services. Or, maybe you are expanding or developing new construction for business purposes and need more information on fire protection services in the Tri-State Area. Below we have provided some information on what to consider when reviewing fire protection providers and the purpose for partnering with a vendor you can ultimately trust, with your life and the lives of your employees.
But what is a fire protection provider?
Fire protection providers vary in their offerings, ultimately specializing in different services, systems and even industries. One provider may offer more than another provider, so it is important to be educated on what your business specifically needs. For example, many fire protection providers offer design, installation and maintenance services for fire alarm and detection, sprinkler systems, suppression systems, special hazards and the product they are most associated with – fire extinguishers. However, some providers may need to seek third-party vendors to fulfill the needs of your business if they cannot do it in-house. With Kistler O'Brien, customers receive comprehensive, full-service fire protection with a streamlined approach for all their life safety needs. 
Why do I need a life safety partner for my business?
A reputable fire protection provider will customize the fire protection plan to fit the needs of the business, understand budgetary constraints and ensure the business is code compliant. Additionally, a legitimate life safety partner will stand with you every step of the way, from design and installation to inspection, maintenance, and repair. Ultimately, your people and your property should become your life safety partner's number one priority, because when they do their job correct and are consistent with the results, a business owner should never have to worry whether their life safety equipment will function properly during a fire emergency.
By partnering with a provider like Kistler O'Brien Fire Protection, business stakeholders can expect the most reliable partner as KOB prides itself on making your work safer. Our factory-trained and industry-certified technicians are available 24/7 for emergency service to minimize downtime for your business. Also, Kistler O'Brien, and other reliable life safety providers, recognize that a fire protection provider's job does not end with systems and other life safety tools, but also includes the proper education of those who may need to act in the case of a fire emergency. For example, Kistler O'Brien's talented fire safety training team is able to educate and train your employees on the proper use of fire extinguishers and other life safety tools.
How do I choose the right fire protection provider for my business?
We would love to tell you that if you are reading this article that you have already found the right provider (wink, wink), but you may also choose to start asking yourself the following questions and compare your short list of candidates. Our knowledgeable sales team is also standing by to answer any of your questions.
Do they offer all the fire protection services my business needs? For example, vehicle fire suppression for heavy (expensive) equipment like excavators and bulldozers may require research to find a niche fire protection provider who is experienced and skilled in this industry.

Have they worked with other businesses like mine?

What kind of training do their technicians go through, and is it ongoing?

Are their technicians industry certified? (NICET, NAFED, etc.)

Is the company a member of fire protection organizations that keep them up to date with latest industry knowledge? (NAFED, PAFED, NFPA, etc.)

Do they offer emergency service (24/7/365)?

What is their customer service like?

Can they share any customer testimonials?
Of course, this is just a list to get you started. Finding a fire protection provider that meets all your company's needs can be a task. Kistler O'Brien is here to help answer all your questions. Contact us today to schedule a discovery call or a free site visit at 1-800-322-9060 or click the button below to message us.