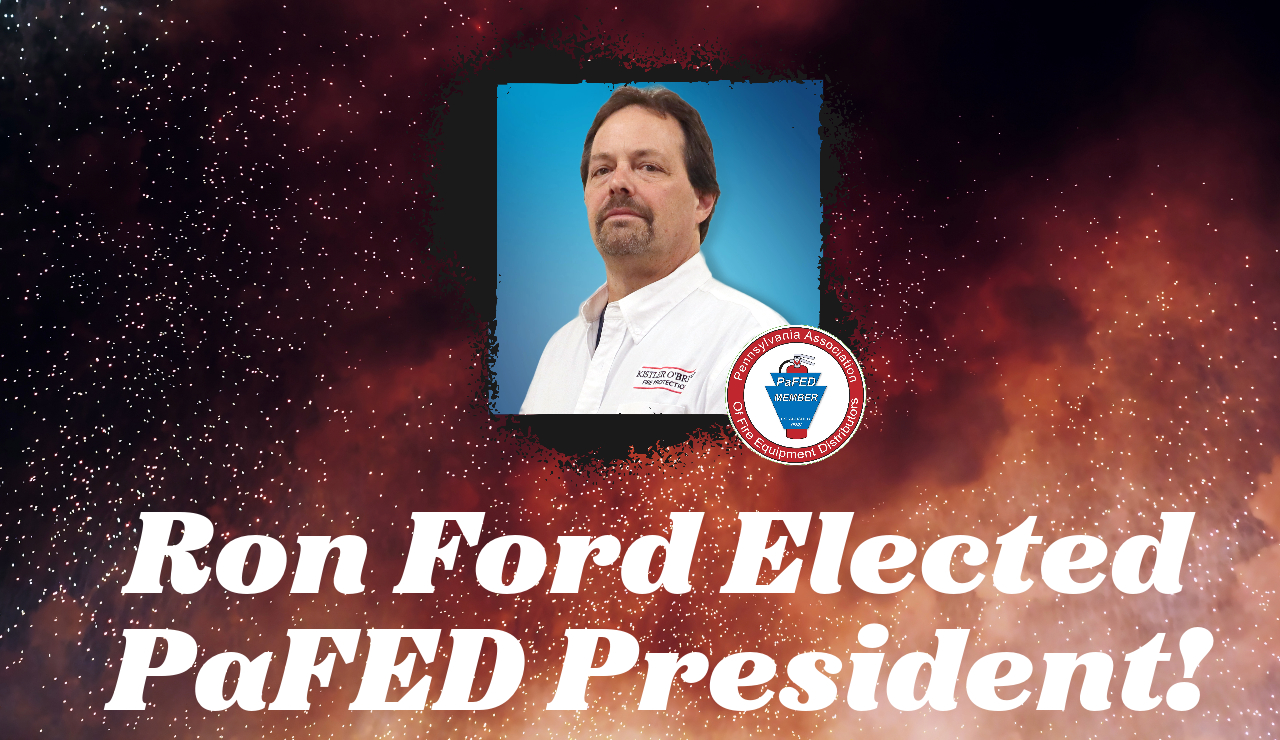 KOB's Ford Elected PaFED President
BETHLEHEM, Pa. – Ron Ford, Kistler O'Brien's shop manager, was voted president of the Pennsylvania Association of Fire Equipment Distributors (PaFED). He officially took over the role earlier this month.
Ron has actively been involved with PaFED for several years now, including serving as a board member since 2015. He'll serve as president for one year before he reaches his term limit as a board member.
In this new role, Ron is charged with overseeing the organization's operations while working directly with the executive committee to execute various events, conferences, and other PaFED programming.
PaFED's mission "is to promote the fire equipment distribution industry in Pennsylvania, inform our members of current issues, educate fire equipment distributor companies, and represent the fire equipment distribution industry before the state legislature and local governmental agencies in PA."
This new position for Ron became official as part of the organization's conference last week in Williamsport, where Kistler O'Brien was a silver sponsor.
Ron has been with Kistler O'Brien for over 25 years and is a big advocate for life safety as he volunteers with his local fire department in addition to his new role as PaFED president and his position with KOB.
Kistler O'Brien Fire Protection is a regional leader in the fire and life safety industry. The organization is celebrating its 90th anniversary in 2023 and is growing to new heights with expanded office locations serving Pennsylvania, New Jersey, and Delaware. This election of Ford to a top leadership post in an industry organization reinforces KOB's stature within the industry.